RANDY BARDWELL : 2nd Vice President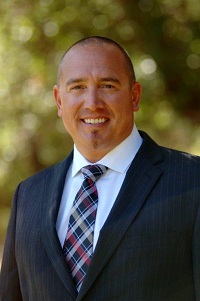 The Tribe elected Randy Bardwell to his first term on the Pechanga Development Corporation Board of Directors in December 2012. Randy has extensive experience in creating, developing, and marketing successful business ventures. He is currently the Chairman of the Board of Native Threads, an Escondido-based clothing company with national brand presence in Wal-Mart and wide popularity among Native consumers in North America.
Randy is following in the footsteps of his Great Great Grandfather, John Magee, who is credited as the "First Merchant of the Temecula Valley," which is where the Pechanga Tribe thrives today. Magee built the first general store in the area which served as the post office and a stop on the historical Butterfield Stage line which ran from St. Louis to San Francisco in the mid-1800s.
Having been involved in startup businesses, management, and employee training and development since he started his first business at age 18, Randy brings a wealth of leadership and business management experience to the PDC Board. Bardwell is an accomplished public speaker on entrepreneurship and leadership topics and has also served on committees and boards dedicated to promoting tribal health and wellness.