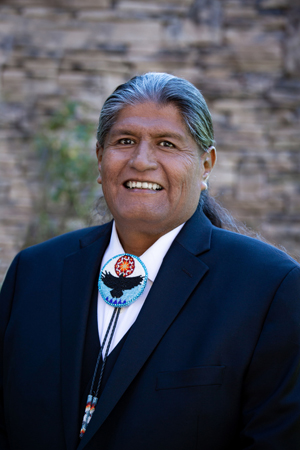 Patrick Murphy's service to the Pechanga Band began in 1992 when he was elected to the Tribal Council. The general membership elected Mr. Murphy to serve on the first Pechanga Development Corporation Board of Directors (PDC) in 1995.
During Murphy's tenure, the PDC Board managed development and construction of the award-winning Pechanga Resort & Casino, the championship golf course, Journey at Pechanga, and the multi-million dollar renovation of the hotel lobby.
In 2002, Mr. Murphy was elected by fellow tribal leaders to serve as Secretary of the Tribal Alliance of Sovereign Indian Nations (TASIN), a leading intergovernmental association of Southern California tribal governments.
Murphy played an instrumental role in 2003 in building a coalition and advancing legislation to distribute monies from the Indian Gaming Special Distribution Fund to local communities that surround tribal casinos. Those efforts have resulted in more than $100 million flowing to local communities for vital public services such as police and fire protection, road improvements, and afterschool programs throughout Southern California.
With nearly two decades of experience in the building and construction field, working his way from an entry-level position to project management, Murphy brings unique insight and experience to the economic development branch of the Pechanga Tribal Government. Murphy also served with the California Department of Forestry and Fire Protection as a volunteer firefighter for nearly a decade.
A lifelong resident of the Pechanga Reservation, Murphy is married and has three children and a grandchild.