Monitor Program
Pechanga's Monitor Program helps us protect and preserve our cultural heritage throughout our ancestral territory. The Pechanga People have supported this program in order to fulfill our responsibility to the land and to our children.
Our site-monitors supervise the land guided by traditional environmental knowledge, spiritual beliefs, and the ethical principles and practices of our people. Our goal is to protect against the destruction of cultural resources.
Working Together as a Community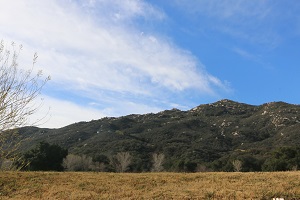 Our monitors participate in the California Environmental Quality Act (CEQA) for site assessment in southern Riverside and northern San Diego counties. They work with developers to protect pre-historic and historic sites. Their in-depth historical and traditional knowledge of our ancestral territory brings valuable insight to these efforts that would otherwise be unavailable.
Understanding the Land as It was
Many decisions in renewable resource management and environmental impact assessment depend on understanding the land as it was. The Pechanga ancestral territory is immense: several hundred square miles that run north to Riverside and Corona, east to Hemet, south to Escondido, and west to the coast from Agua Hedionda lagoon in the south to San Mateo Creek in the north. When we can't stop all inappropriate development, we monitor, and when we are unable to preserve an entire area, we monitor grading/ ground disturbing activities — we go out and watch the cutting of the ground on all native soil. Our specific knowledge allows us to appropriately identify and preserve important artifacts while we work side-by-side with and increase the knowledge of non-Native archeological monitors.
A Program of Highest Standard
Pechanga's monitoring efforts include collaboration with academia and professionals. The result of our collaborations is a monitoring program that meets or exceeds current archeological and cultural preservation standards. Every Pechanga monitor passes the Site Monitor Certification Program. This tribally focused program follows the highest professional archeology standards.