Chámmakilawish Pechanga School

Children are our greatest assets and natural resources. As they grow up, the Pechanga Tribe is committed to passing on both knowledge of our tribal culture and language— and that of the world beyond.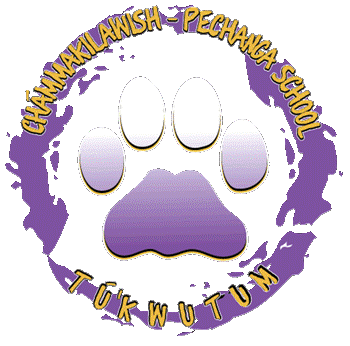 It is the mission of the Chámmakilawish Pechanga School to ensure that each child develops a foundation for success through the development of a healthy self-esteem by means of participating in a rich learning environment.
We provide an educational program that is academically, culturally, and socially appropriate for each student. To nurture independent productive thinkers with exceptional social skills that will enable our children to become productive members of the Pechanga Indian Reservation, as well as of the greater community.
The purpose of the Chámmakilawish Pechanga School has been clear since the school opened its doors, to teach tribal members culture and language without sacrificing other areas of education. This goal is implemented by the Pechanga people and the Tribal Government, with the vision and expertise to support quality education.
Grade Levels
Chámmakilawish Pechanga School began in 2002 with a preschool class of only 12 students. Since than, those preschoolers have advanced and are entering the fifth grade. Currently we have 115 students enrolled in our school.
Yí'yiwuncha "Let's Play" — This program is designed for children ages 3 months old to 2 years old and teaches students social skills, letter recognition, numbers, and the Luiseño language. Skills are taught with both direct lessons and through interactive play.
Preschool — Chámmakilawish Pechanga Preschool is a top-rate preschool with a challenging curriculum as well as Luiseño Language instruction. Students are able to enter preschool at the age of 3.
Pre-Kindergarten — Following preschool students enter prekindergarten. The program is structured to get students ready for Kindergarten. Students continue to learn Luiseño language and culture.
Kindergarten through Fifth Grade — The school-aged program encompasses grades Kindergarten through fifth grade. The school is accredited through the Western Association of Schools and Colleges (WASC). Students continue their dual language program in language, math, social studies, and culture. The entire school maintains small class sizes to ensure an ideal learning atmosphere. Extracurricular activities include Physical Education, Music, Basket weaving, Cultural field trips, and Homework support. Expansion is limited to the fifth grade at the school's current site.