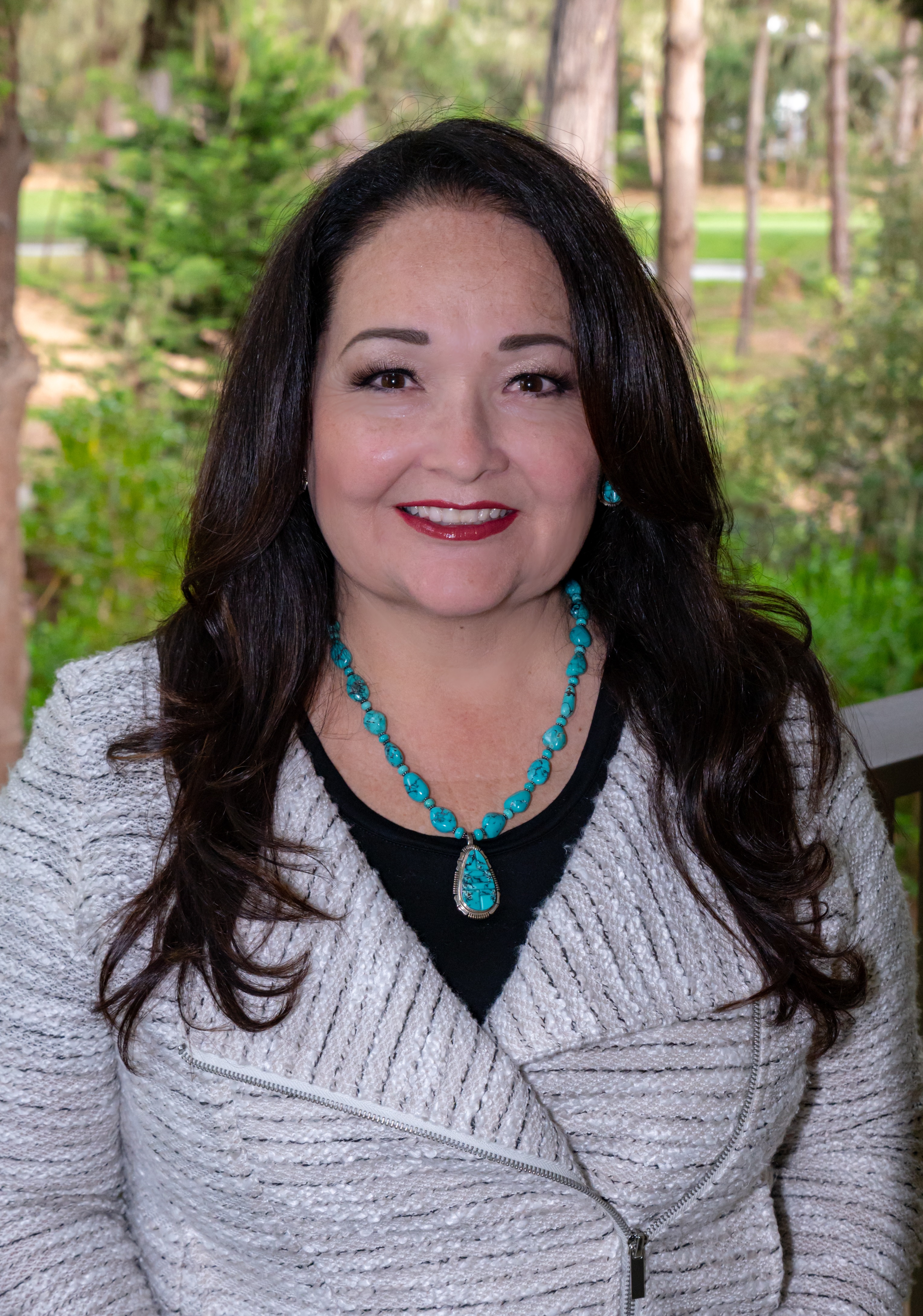 Councilwoman Catalina Chacon was elected to the Pechanga Tribal Council in July of 2012 and is currently serving her fifth term.
A natural-born leader, it has been a personal, lifelong goal of Catalina's to take her aptitude for continuous improvement through hard work and give back to her tribe. Catalina did just that when she decided to leave the corporate world and eagerly leaped into her tribal career.
In 2006, Catalina was elected by the Pechanga General Membership to serve on the Pechanga Enrollment Committee. Just six quick months later, in 2007, Catalina became the Chairperson of the Enrollment Committee. During her tenure in the Enrollment Committee, Catalina and the Members of the Committee completely revamped the tribe's enrollment cards and implemented the Tribal Identification Enrollment Card that is used today. Due to the efforts of Catalina and the Members of the Enrollment Committee, this card is a federally recognized card and allows Pechanga's members to use it as a legal alternative form of identification.
In 2008, the Pechanga General Membership elected Catalina to serve on the Pechanga Election Board, where she was then elected by the Board members to serve as the Chairperson of the Pechanga Election Board.
In 2010, Catalina was elected by the Pechanga General Membership to serve on the Tribal Official Code of Conduct Enforcement Task Force and was again, elected by the Task Force to serve as the Chairperson.
Catalina's desire for constant growth has led her to become an Indian Expert for Indian Child Welfare Act (ICWA) cases where she strives to keep American Indian children with American Indian families.
Catalina was recently appointed to the Commission on the Status of Women and Girls by Senate Pro Tempore Toni G. Atkins (D-San Diego). She also serves as Vice Chair of Tribal Alliance of Sovereign Indian Nations (TASIN) and Treasurer of California Tribal Families Coalition (CTFC). In 2018, Catalina was named the Woman of the Year by Marie Waldron (75th Assembly District).
Catalina serves as the Liaison to the following departments: Cultural, Environmental, Legal Departments, Purchasing, Accounting, Human Resources, Indian Health Services, GIS, Web Administration, Tribal Court, TANF Funds Coordinator, Trust Review Board, and Health Benefits Task Force.
In describing her philosophy statement, Catalina enjoys quoting Deepak Chopra in saying, "Success comes when people act together; failure tends to happen alone." This quote directly relates back to Catalina's view of Pechanga's beautiful ability to constantly come together as a tribe, in order to preserve our cultural uniqueness, as well as flourish into a self-sufficient, successful people who continue to strive for overall betterment for each and every Pechanga tribal member.
Catalina currently resides in Temecula and enjoys spending time with her family and especially her grandchildren, Justin, Ava, Ella, Ryker and River.