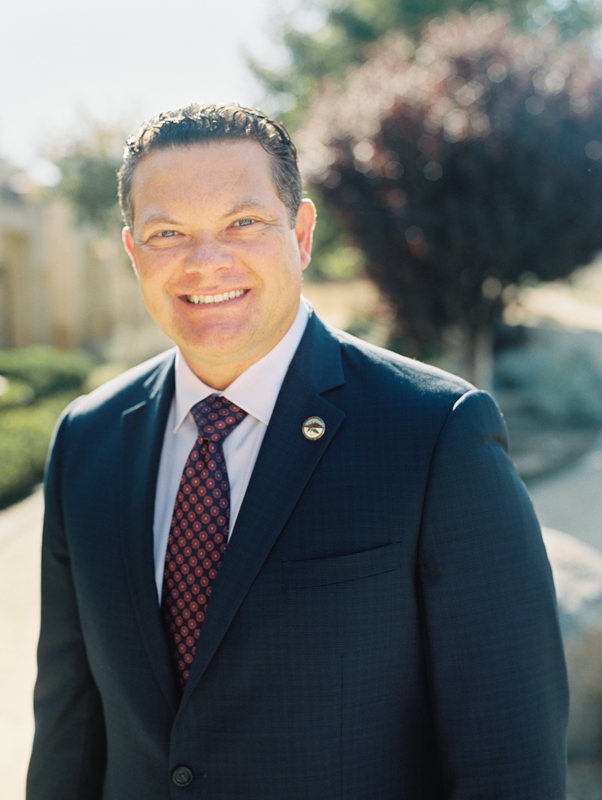 To reach Councilman Luker:
Please contact Executive Assistant:
Sally Triplett
Email:
This email address is being protected from spambots. You need JavaScript enabled to view it.
---
Councilman Luker is a graduate of Perris High School where he was selected as CIF Student-Athlete of the Year. He continued his education at the University of California, Riverside (UCR) where he was a member of the Native American Student Association and an all-conference baseball player. At UCR, he obtained a Bachelor of Arts in Chemistry and would go on to obtain his teaching credential from Chapman University.
Before returning to serve the tribal community at Pechanga, Luker began his professional career as teacher at Perris High School where he taught biology, physical science, and honors chemistry. He also gave back to his high school alma mater by coaching varsity coach baseball, softball, football, and cross country.
Councilman Luker continues a long-standing family tradition of public service to the Pechanga Band of Luiseño Indians. His grandmother, Germaine Arenas, served as chairwoman of the Pechanga Cultural Resources Committee and his mother, Christine Luker, served as the Pechanga Tribal Treasurer for 10 years. His uncles, Dan Pico and Gabriel Pico, served as Tribal Chairman for the Pechanga Band; and his uncle Norman Pico served as Tribal Gaming Commissioner for Pechanga.
Councilman Luker started his service to the Tribe in 2002, when he was hired as the purchasing manager for the Pechanga Tribal Government. While in that role he drafted the first Pechanga procurement manual, which was later approved by the Tribal Council.
Luker was first elected to the Pechanga Tribal Council in 2004. Councilman Luker's prior teaching experience has shaped his interest in and commitment to enhancing the educational programs for Pechanga tribal children. He has worked diligently toward these educational goals and hopes to see a new Tribal elementary school built on the Pechanga Indian Reservation. "Our youth and their education is a great concern to me," Luker says. "I understand the value of a quality school and productive after-school programs for our kids. We have the opportunity to give our kids the very best."
Additionaly, Councilman Luker takes a great interest in ensuring that state-wide and nation-wide education programs reflect the true history and stories of Indian people. In 2006, Councilman Luker was selected by California State Superintendent of Public Instruction, Jack O'Connell, to serve on the American Indian Education Oversight Committee The committee's main purpose is to provide input and advice to the Superintendent on all aspects of American Indian education programs established by the State.
Councilman Luker also plays a key role in representing the Tribe on water.